Programme Update: January 2023
Happy New Year! It's been a while since our last update and an awful lot has happened, but we'll try to condense into a few paragraphs!
St Maria Goretti Catholic Academy join In Harmony
In September 2022 we officially welcomed school number 4 onto the programme - St Maria Goretti Catholic Academy in Stoke-on-Trent. Children from Years 2 - 6 are now learning instruments and having orchestral lessons with In Harmony and City Music Service.
10th Anniversary Celebrations
In Summer 2022, we celebrated our 10th Anniversary with a huge performance involving over 1000 children at Telford International Centre. This celebration of creativity saw the children work with professional composers, folk musicians, an author (Joey Walter), an illustrator (Ning-ning Li) and a film-maker (Jay Langdell). For many of the children it was the first performance they had been able to do due to COVID, so it was a very special event. The music performed was devised and composed by children, and culminated in a 1000-piece orchestra finale which had to be heard to be believed.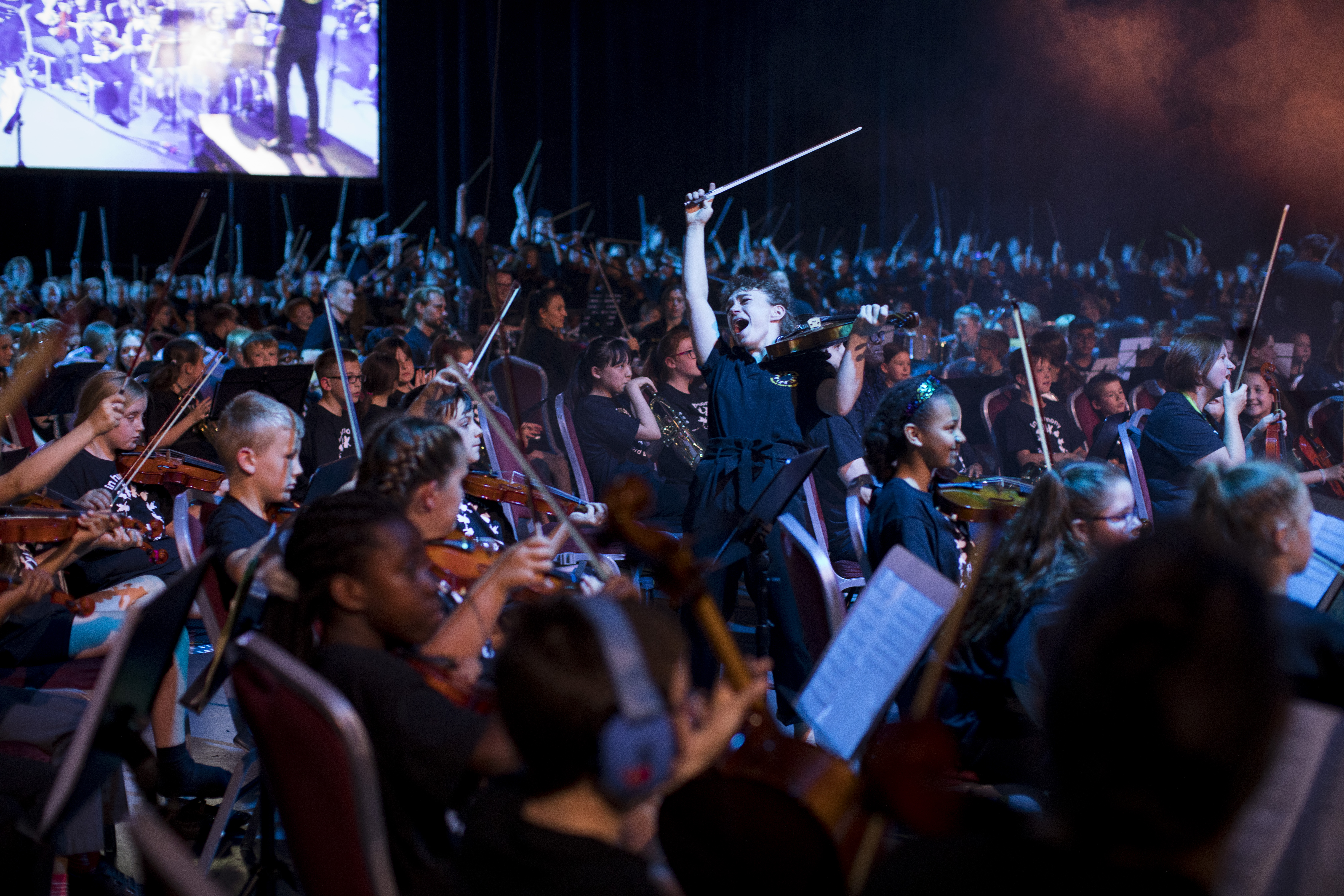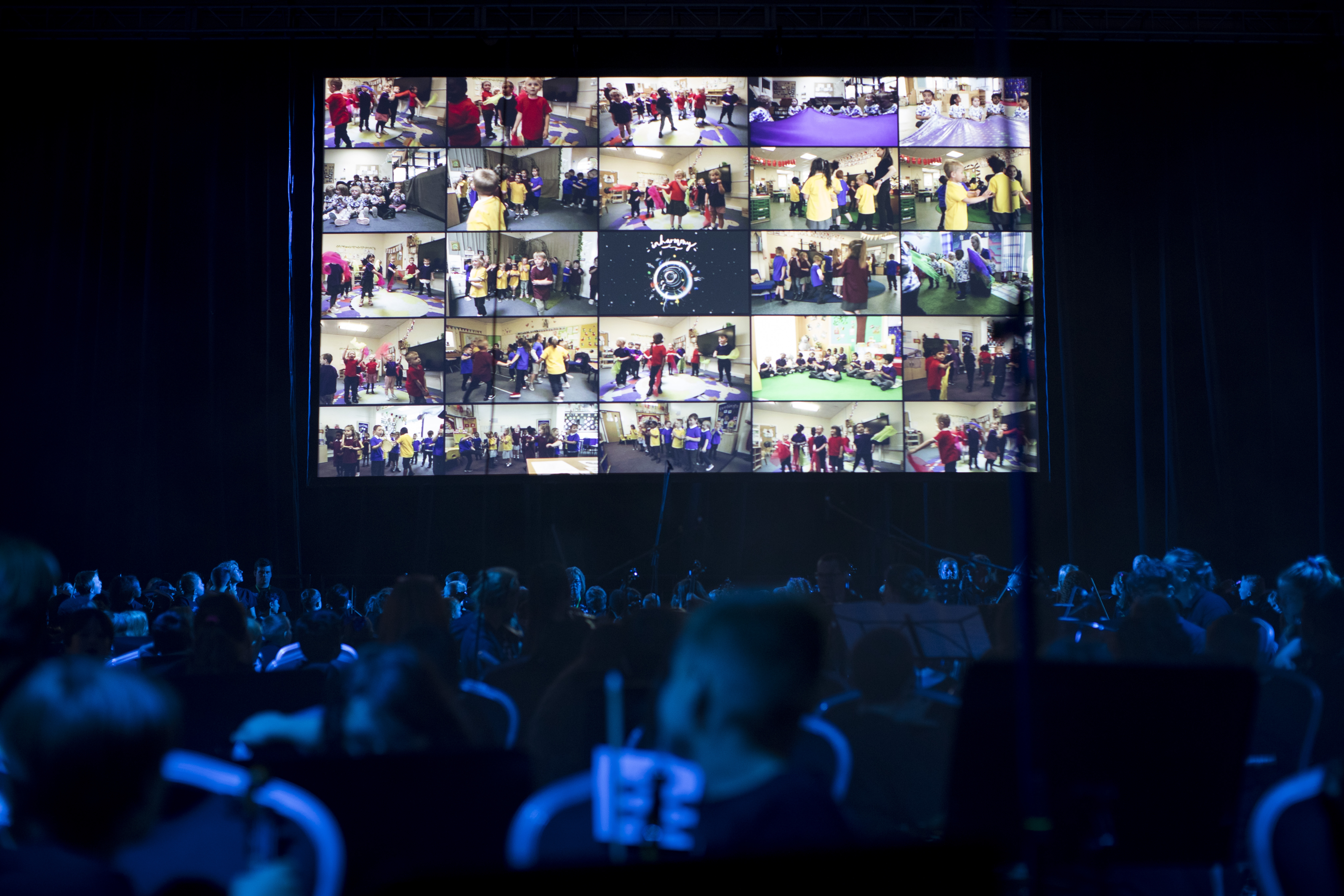 Open rehearsals for families and carers
At the end of November we had open sessions in all schools where parents, carers and families were invited in to see orchestral sessions in action. We hoped that this would give families an insight into what the children do in their lessons - demystifying the process and demonstrating what their children are able to do. Here are some comments from parents and carers in the various schools:
"I really like how engaged the children are, it's like a P.E. lesson and music lesson combined!"

"Playing an instrument has really helped improve [child]'s confidence."

"I am amazed that they have worked readlly hard and playing those instruments like they do is outstanding for their age. I'm very proud and the teachers are too."

"Had tears in my eyes seeing how much the kids were enjoying themselves and how engaged there were."

"It's been a thrilling experiecne to see our son being part of this."

"The children have played really well. Love the fact they are learning music. My daughter really enjoys it too. Keep it up (heart emoji)!"

"Such enthusiasm and pride!"
And some comments from children:
"You can learn fun musical skills that can make you a musician when you are older!"

"We get to perform to our parents and I feel lucky because not a lot of schools get to do music."
Nucleo Young Leaders Orchestra residential
In October 2022 three of our young musicians joined with others from across the country at a 3 day orchestral residential. This was a fantastic opportunity for them to meet other musicians of a similar age and to explore different music. All three thoroughly enjoyed the experience.
Two In Harmony students now studying music at university
We're really pleased that two of our In Harmony students who started learning with us way back in 2012 are now studying music at University in Birmingham and Sheffield. Although getting students to university isn't the primary aim of the In Harmony programme it's fantastic to see them pursuing music to the highest level.
-
[Photography by Sam Carpenter]